Terms & Conditions
Privacy Policy
PEACE LOVE CRYSTALS™ uses SSL (Secure Sockets Layer) certificate technology to encrypt communications between the user and the web server. When you "Sign in", "Create an account" or "Checkout" these pages are protected by SSL. You will see a padlock icon or https:// in the address bar before www.peacelovecrystals.com.au, this assures you that the page is secure. Click on the padlock for information about our GeoTrust® SSL certificate. Having a SSL Certificate helps to prevent hackers from getting your information from our site. We are committed to keeping your personal information safe. When entering personal information always check the website is using a SSL Certificate before entering any personal information.
At PEACE LOVE CRYSTALS™ we are committed to protecting your privacy. We will only use the information that we collect about you lawfully.
We collect information about you for 2 reasons: firstly, to process your order and second, to provide you with the best possible service.
We will give you the chance to refuse any marketing email from us.

The type of information we will collect about you includes:
* your name
* address
* phone number
* email address
* Your orders
PLEASE NOTE... We do not keep your credit card details in our databases. All online transactions are done via PayPal
We will never collect sensitive information about you without your explicit consent, nor will we sell or give your personal information to anyone or company in accordance to law.

The information we hold will be accurate and up to date. You can check the information that we hold about you by logging into your account. If you find any inaccuracies you can update or e-mail us and we will delete or correct it promptly.
The personal information which we hold will be held securely in accordance with our internal security policy and the law.
We may use technology to track the patterns of behavior of visitors to our site. This can include using a "cookie" which would be stored on your browser. You can usually modify your browser to prevent this happening. The information collected in this way can be used to identify you unless you modify your browser settings.
If you have any questions/comments about privacy, you should contact us.
Payment Methods
We accept the following payments methods:
MasterCard, VISA, PayPal, Afterpay or direct deposit to our Commonweath Bank of Australia (CBA) account.
Credit Cards
We accept MasterCard and VISA credit cards, simply choose the "Credit Card" option during the checkout process. At this stage we do not accept Amex or Diners.
PayPal

When making payments with PayPal® please Note: e-lusion Pty Ltd is trading as PEACE LOVE CRYSTALS™, our PayPal account is under our company name so don't be alarmed if you see "e-lusion Pty Ltd". If you have any questions regarding PayPal® please click the following link for more details: www.paypal.com.
Afterpay
How it Works in short..
Shop as usual, then choose Afterpay as your payment method at checkout. First-time customers complete a quick registration, returning customers simply log in. It's that easy!
Afterpay splits your payments over four equal instalments due every fortnight. Nominate the card you want to use and automatic payments are scheduled for you. You must be 18 or older to create an account.
Instant approval... No lengthy process or wait times. Afterpay simply uses your mobile phone number and a few personal details to create your account instantly.
View orders and make payments any time. After your order is processed by PEACE LOVE CRYSTALS, you can log in to your account to view your orders, make payments and manage account details.

Highlight Details..
Afterpay allows you to pay for your purchase over 4 equal instalments due every 2 weeks.
You must be over 18 years old and be the authorised holder of an eligible debit/credit card to apply.
All orders are subject to Afterpay's approval – for example, if you have any overdue payments, Afterpay will not be available to you. For more information on assessment and checks see clause 6.2 via link below.
As part of Afterpay's approval process, they may conduct a pre-authorisation on your nominated card, up to an amount of your first instalment.
You can make repayments to Afterpay any time BEFORE the due date. Otherwise, Afterpay will automatically process payments on the scheduled dates from your card. If a payment is not processed on or before the due date, late fees will apply – initial $10 late fee, and a further $7 if the payment remains unpaid 7 days after the due date.
If you won't be able to pay Afterpay on time, please contact them as soon as possible not us, (PEACE LOVE CRYSTALS), however matters regarding delivery, goods and all refunds is our responsibility.

Afterpay Terms... click on link below
https://www.afterpay.com/en-AU/terms
Direct Deposit
We also accept direct deposits, if paying by direct deposit ensure you include the "Order Number" as the reference during the transaction and email the official bank transaction receipt to info@peacelovecrystals.com.au. Please Note: Sending official bank transaction receipt means we will process your order ready for shipping. Direct deposit orders will only be shipped once the funds have cleared. It can take 2 business days or more before funds have cleared unless you bank with the CBA. We bank with CBA so if you bank with them too your funds are usually transfered immediatly, therefore your order will be shipped within 24hrs (business days only).
Please keep in mind transferring funds from a bank other than CBA may take longer for funds to reach us, which will delay shipping.
Products Details
Images
The images on this site are for illustration purposes and may or may not represent the actual size, however they, in most cases, will represent the actual product. In the "Product Description" it will indicate the size and if the product will be the actual product you will receive. This means what you see is what you get. One of a kind crystals can only be purchases with a quantity of "1", if you want "2" crystals of the same type you will need to choose them both individually. However, some products such as Tumbled Stones and Bracelets can be purchase by the quantity where stock permits.
Product Measurements

The measurements provided on this site are measured in millimetres (mm). The measurements will indicate the maximum dimensions of the object. i.e measurements will be from the widest point to point. Because images on this site are for illustration purposes and may or may not represent the actual size, please use measurement provided to grasp the actual size. The weight is measured in grams.
Delivery Process

At PEACE LOVE CRYSTALS we take serious care in packing for delivery, all purchases are packed for your purchase to arrive undamaged and on time. Your purchase will be ready for dispatch within 24 hours of placing the order and receiving your payment (Monday to Friday ex public holidays) PEACE LOVE CRYSTALS will contact you via email or phone if there are any delays expected.
If your purchase is a gift your Tax Invoice will be email to you and we will only include a "Packing Slip" with the goods. Billing details for the Tax Invoice and the recipient's Details for Shipping. Please make sure you advise that your purchase is a gift.
Courier will be used upon request. Courier charges will apply. Please email info@peacelovecrystals.com.au
Free Shipping for Australian Addresses Only*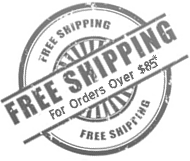 Free shipping for all orders over $85 to Australian addresses only. To qualify for free shipping your order total amount must exceed $85. Once your order reaches $85 the option to choose "Free Shipping" is displayed at the checkout.

*Products with fixed prices for shipping are excluded. These are usually larger items over 10kg.

PEACE LOVE CRYSTALS™ will decide the best method for shipping when free shipping is offered. Free shipping does not include Express Post or satchels, however you can choose these options at your cost.
Note: Free Shipping can be used with other discount offers...
Paid Shipping Australia Post
PEACE LOVE CRYSTALS uses Australia Post for delivering your goods.
Australia Post Express Post
Next business day delivery within Australia
Need your parcel to arrive tomorrow? Australia Post Express Post parcel service is a simple and cost-effective next business day delivery service for items that weigh up to 22kg.
Benefits
Guaranteed next business day delivery*
Tracking included
*The national next business day delivery network operates between all capital cities (except Darwin and in Perth CBD only) and some major centers. Express eParcel is not covered in the Express Post Guarantee.

Australia Post Parcel Post
Regular parcel delivery within Australia
Australia Post Regular Parcel Post service is cost-effective and reliable, delivering parcels of up to 22kg in 2 or more business days*.
Benefits
Economical domestic delivery
*Within Australian capital cities, may take longer for rural areas.
International Delivery

Australia Post International Air
When time matters and still affordable delivery
Airmail makes it easy to send parcels up to 5kg to virtually anywhere in the world. Cost to this service include a $5.00 tracking fee.
Benefits
• Reliable delivery to more than 190 countries in 5 to 14 business days
• Less expensive than courier services
Returns
At PEACE LOVE CRYSTALS™ we want all our customers to be delighted with their purchase. If for some reason you are not completely satisfied with your purchase please send an e-mail within 7 days of receipt date to info@peacelovecrystals.com.au
1) Content of e-mail:
Full Name
Order number (found on receipt)
Please explain why you are not satisfied with your purchase?
Details of the item you want to return.
2) PEACE LOVE CRYSTALS™ will then evaluate the reason of your wish to return your purchase. If a valid reason is given within the 7 day time line we will e-mail you back with a reference number and instructions on what to do next. (Do not send any items back to Peace Love Crystals without a reference number.) PEACE LOVE CRYSTALS™ will not refund the delivery cost or the delivery cost of returning the item/s purchased.
3) All returns must be returned in there original condition and packaging, with tags still attached within 7 days of the receipt date, for a full refund of the purchase price.
4) Once your purchase has been returned to PEACE LOVE CRYSTALS™ (in its original condition with tags still attached) Peace Love Crystals will refund either by store credit or the same method used to pay.
If you have any questions please don't hesitate to e-mail, phone or write to us at anytime...
e-mail: info@peacelovecrystals.com.au or contact us form.
Safety Information
Please be careful with very young children, children may mistake crystals/tumbled stones for lollies. PEACE LOVE CRYSTALS™ recommends crystals/tumbled stones not suitable for children under 4 years old.

Currencies
PEACE LOVE CRYSTALS™ accepts payment in Australian Dollars. However you can change the currency to USD, GBP, NZD or Euro.. this can be changed in the top right-hand corner on our website.. Click on the current currency then select the currency you want. Changing currency will help with grasping the value in your currency only payment will convert to AUD.
e-lusion Pty Ltd T/A PEACE LOVE CRYSTALS™
ABN: 48 094 370 662
PEACE LOVE CRYSTALS is a registered trademark.
June 2018